I love rainy days. We haven't had them enough here in Brissy this summer. And it looks like more to come in the next few days. Rainy days just make me want to curl up on the couch and with an easy read. Or an action or comedy movie while savouring something yummy. So while the kids were off playing by themselves, I whipped up this easy probiotic mousse tart, yummy!
The recipe for the tart base is very versatile. You can turn it into raw slices, bliss balls or even a raw crumble on top of a fruit salad or stewed apple (think apple crumble without using the oven). Depending on what you have in your pantry, you can play around with nuts and dried fruit. PLAY & EXPLORE. Try basic flavours like fig & pecan, dates & walnuts with a pinch of cinnamon, almond & cranberry/ apricot. When you get more comfortable, try adventurous flavours like lemon myrtle & macademia, honey roasted almonds, chili & chocolate.
I decided to steer away from the intense sweetness of medjool dates and used apricots instead . The addition of cacao nibs adds a depth of chocolate to the tart and a lovely nibbly crunch. You may choose to leave cacao nibs out if you prefer your tart to be sweeter.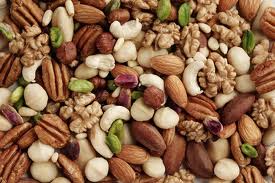 Raw nuts and seeds are high in phytic acid which makes them difficult to digest. Especially for little ones. By choosing to use activated nuts and seeds (i.e nuts/seeds that had been soaked and dehydrated), this raw dessert not only excites the taste buds but is also nourishes to the body. Once the tart base is processed and pressed into the pie dish, time to make our probiotic chocolate mousse.
Cacao powder has 4 times more antioxidant levels than the more commonly known cocoa powder. In fact, it has the highest antioxidant value amongst all natural foods. Avocado is a wholesome food for all to consume. With its silky texture, buttery taste and incredible nutritional profile, what is there not to love about it? There are however some particular fussy people in this household (i.e Josh & Toby) who can not stand eating avocado on its own. Just like all mums, I get pretty clever at hiding foods in meals. Especially in desserts. A chocolate one. No one says no to chocolate.
The addition of Coghurt adds a probiotic touch and creaminess to the mousse. Blend everything all up and pour onto the tart base. Decorate it with whatever the season has to offer and refrigerate till ready to serve.
Feel like a good dose of chocolate today? let your imagination run wild with flavours and make this nourishing dessert today.
Check out our probiotic chocolate mousse tart under our recipe book.