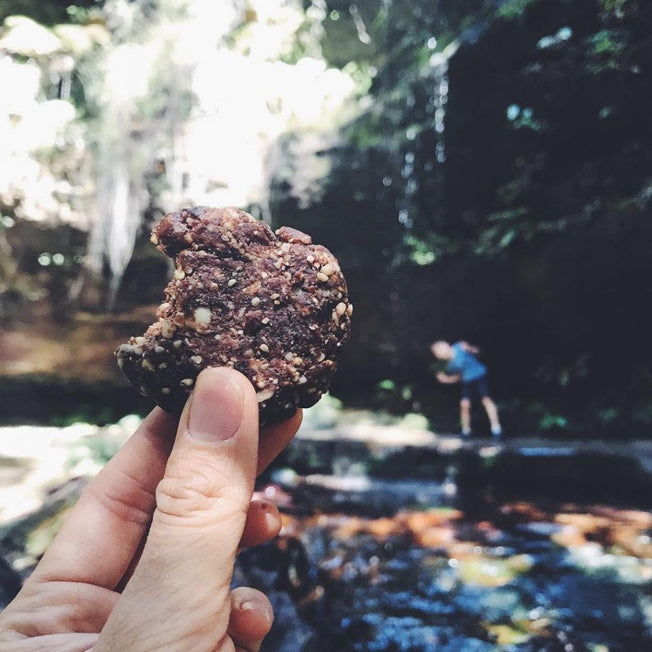 Gutsy Chocolate Nut Bites
The perfect snack for when you are out and about. When you are walking with kids, often it's snacks like these gutsy chocolate nut bites that keep them going. They are so easy to whip up and also light to carry.
Prep Time: Mins
Cooking Time: Mins
Ingredients
2 cups pitted dates
1 cup activated cashews

almonds or walnuts will work too, but we like cashews for their milder flavour

1/2 cup activated sunflower seeds
1/4 cup raw cacao powder
2 tsp vanilla extract
2 tbsp cacao butter

you can use coconut oil or grass fed ghee instead

pinch sea salt
2 drops peppermint or orange essential oils, or rose water

this is optional flavour variations.
Instructions
Step 1
Add all ingredients into a food processor and blend till the mixture is finely crumbly.
Step 2
The mixture should come together when you press them into a ball. Add 1 tbsp of water if it's too dry. Compact and roll them into walnut size balls.
Step 3
Press them flat to form a thick cookie bite.
Step 4
Store them in an airtight container and they will last 2 weeks in the fridge.