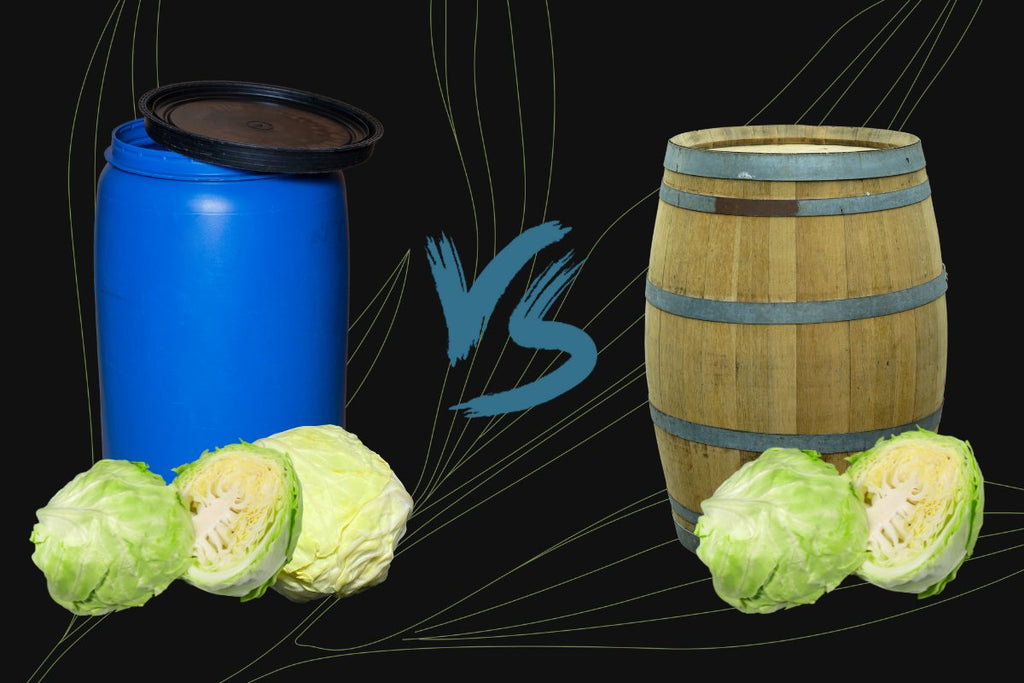 Oak Barrel Fermentation Vs Plastic Container Fermentation
Oak barrels have been used for thousands of years to ferment sauerkraut and kimchi, but they're expensive and a pain to work with.  Is it ok to ferment sauerkraut and kimchi in plastic containers?
The Gutsy Ferments Blog is Bursting with News About Fermented Foods
It's no secret that the team here at Gutsy recommends a diet containing fermented foods.
However, it's important to buy the right fermented foods. Look for raw, unpasteurised fermented foods such as those available in our online store.
Pasteurising is a heating process aimed at killing the bad bacteria in foods, but unfortunately it also kills good bacteria, which means pasteurised fermented foods do not contain many, if any, beneficial probiotics.
Gutsy's sauerkraut, kimchi and other fermented foods available in our online store are raw, organic and fermented for six weeks. This means these foods are bursting with probiotics. So, you get the very best gut-healthy fermented food, teeming with the "good friends" such as the probiotic bacteria lactobacillus, which provides many physical and mental benefits.
Fermented foods offer key mental health benefits and may be of great benefit when it comes to managing stress. Please note, this is not to be taken as medical advice. Always consult your health professional if you intend to change your diet and monitor how you progress.