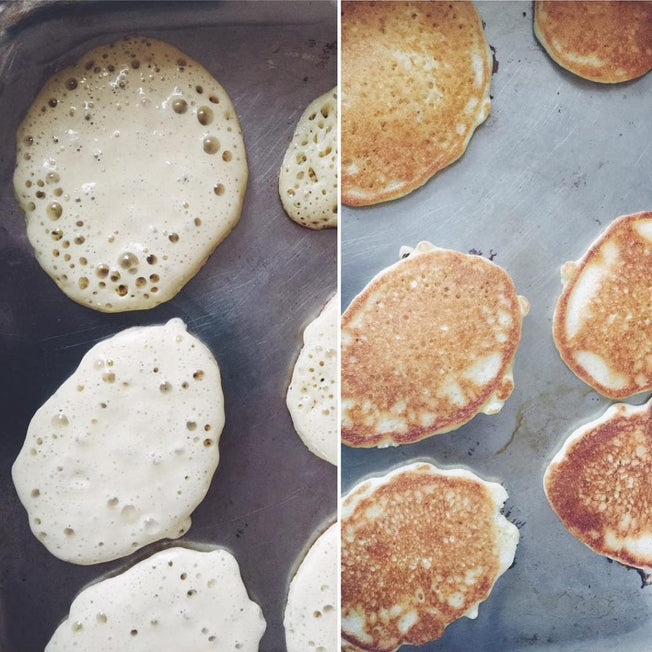 Milk Kefir Pancakes
These Milk Kefir Pancakes make a delicious breakfast treat, especially when combined with a scoop of homemade, raw vanilla ice cream and passionfruit pulp. Everyone knows that they are in for a treat when their distinctive aroma fills the house.
Prep Time: Mins
Cooking Time: Mins
Ingredients
3/4 cup milk kefir well fermented
1 cup any flour I used a mixture of brown rice flour and almond meal
2 large eggs
1/4 tsp baking soda
pinch salt
1 tbsp ghee or coconut oil
Instructions
Step 1
The night before, stir together milk kefir and flour in a small mixing bowl. Once combined, cover with a cloth and allow to ferment overnight on the bench. Or for at least 8 hours.
Step 2
Once ready to use, heat the well greased fry pan to medium- high heat.
Step 3
Add eggs, baking soda, salt, and ghee to the fermented mixture and combine well. If the mixture is still too dry, add a splash more of some milk kefir. It should have a thick, but pourable consistency.
Step 4
Pour batter onto the pre-heated frypan and watch it bubble and sizzle.