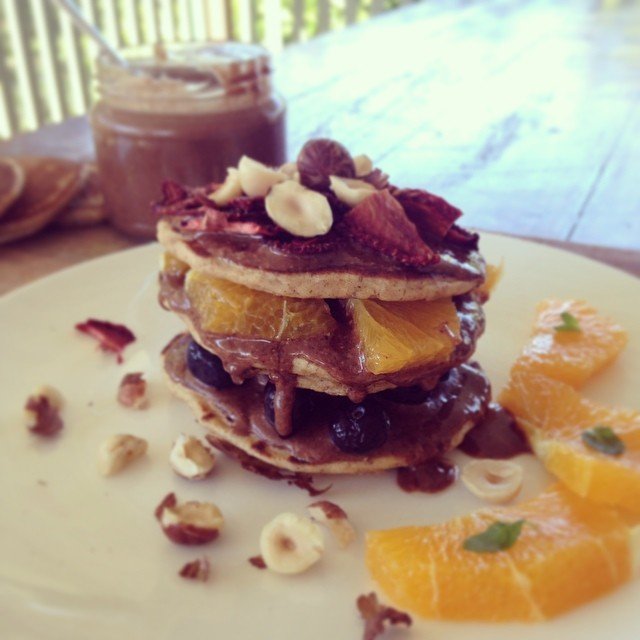 Strawberry Kefir Pancakes
These Strawberry Kefir Pancakes are a delicious and nutritious start to the morning. They are a treat that the whole family will enjoy so much that they will be asking for more! 
Prep Time: Mins
Cooking Time: Mins
Ingredients
1 cup strawberries
2 cups milk kefir
1 1/2 cups rye flour
1 cup sorghum flour

can be replaced with any flour

3 large eggs
1 tbsp baking powder
pinch salt
Instructions
Step 1
Blend up strawberries and milk kefir together.
Step 2
For eight to twelve hours, soak rye and sorghum flours in the strawberry and milk kefir mixture.
Step 3
Once soaked, add eggs, baking poweder and salt.
Step 4
Whisk well, and if mixture is too thick you can add a small amount of water to achieve the consistency of cake batter.
Step 5
Heat fry pan up with oil at medium heat. Spoon batter into the pan to fry for a couple of minutes until it is golden and firm. Then flip to brown the other side.
Step 6
Repeat with the rest of the batter and transfer to plate once done to serve.