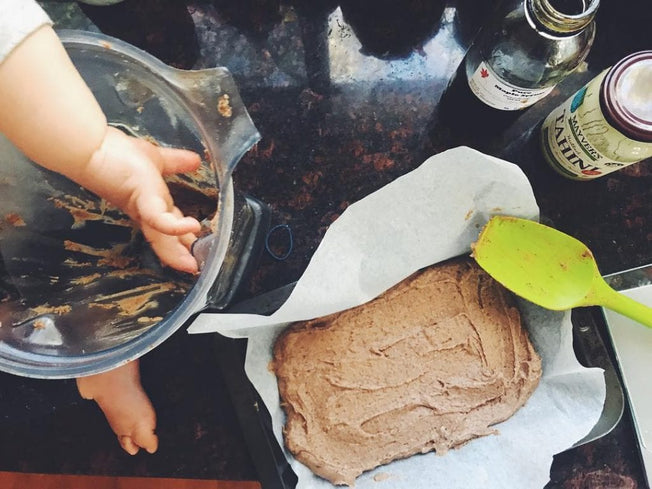 Vegan Choc Chip Blondie
I love to make this Vegan Choc Chip Blondie when I am craving something sweet, but have limited time. Because it is so quick to make, you can pop it in the oven just before dinner.
Prep Time: Mins
Cooking Time: Mins
Ingredients
1 can chick peas

drained and rinsed

1/2 cup tahini
1/3 cup maple syrup

or 1/4 cup of honey

1 tsp baking powder
2 tsp vanilla extract
1/4 tsp sea salt
1/4 cup dark chocolate

coarsely chopped
Instructions
Step 1
Preheat the oven to 180 degrees celsius.
Step 2
In a food processor, add all the ingredients. Process until well combined.
Step 3
Transfer to a parchment lined brownie tray.
Step 4
Bake for 15-20 minutes until the sides are slightly browned. The middle will still be slightly soft but will firm up upon cooling. Allow it to cool and enjoy with a chai cuppa!